When you have a valid and active Premium license your account settings page on our website will display your current billing details.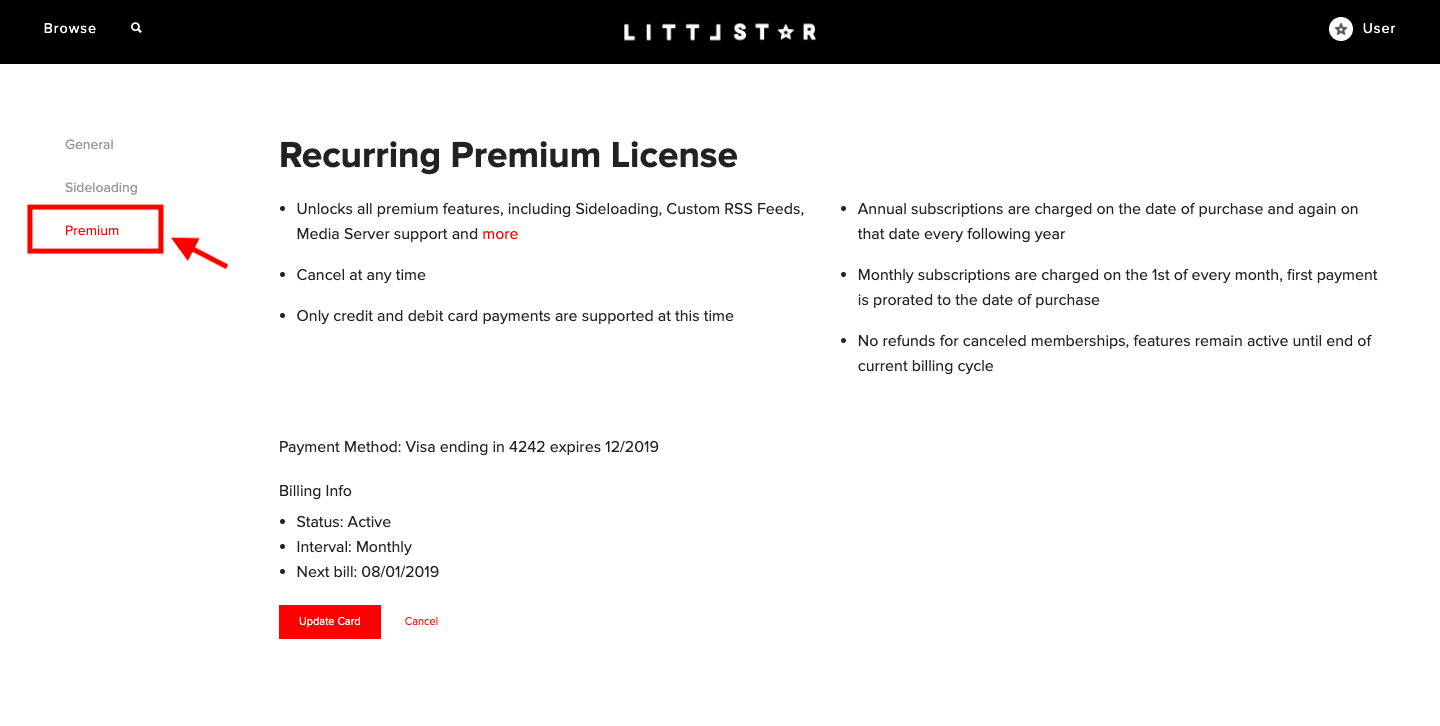 There is a Cancel button that will cancel your current subscription license.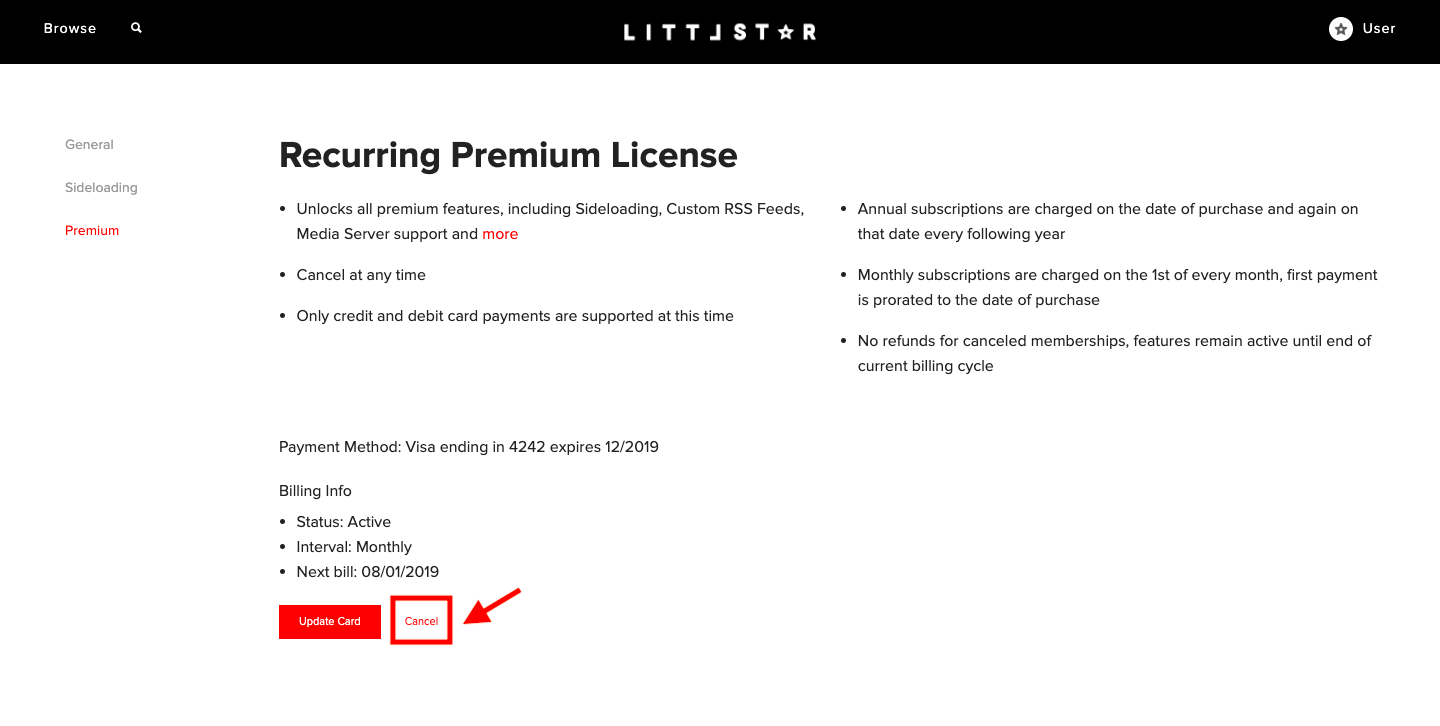 Please note that our recurring licenses are paid in advance and refunds are not offered, according to our Premium Terms of Service. When you cancel your subscription, it will remain in effect until your current billing cycle ends so you can continue to take advantage of all Premium features and functionality. After that, you will not be charged again.
tag: 解約