The Rad PlayStation App supports casting videos to the application and remotely controlling playback leveraging the UPnP (Universal Plug and Play) Renderer protocol. This page contains a non-extensive list of help pages for known supported clients.
Accessing From Your PlayStation
By default, the UPnP Renderer capability is turned off and needs to be enabled. In order to enable the renderer, navigate to the Library -> Settings and set UPnP Renderer to enabled.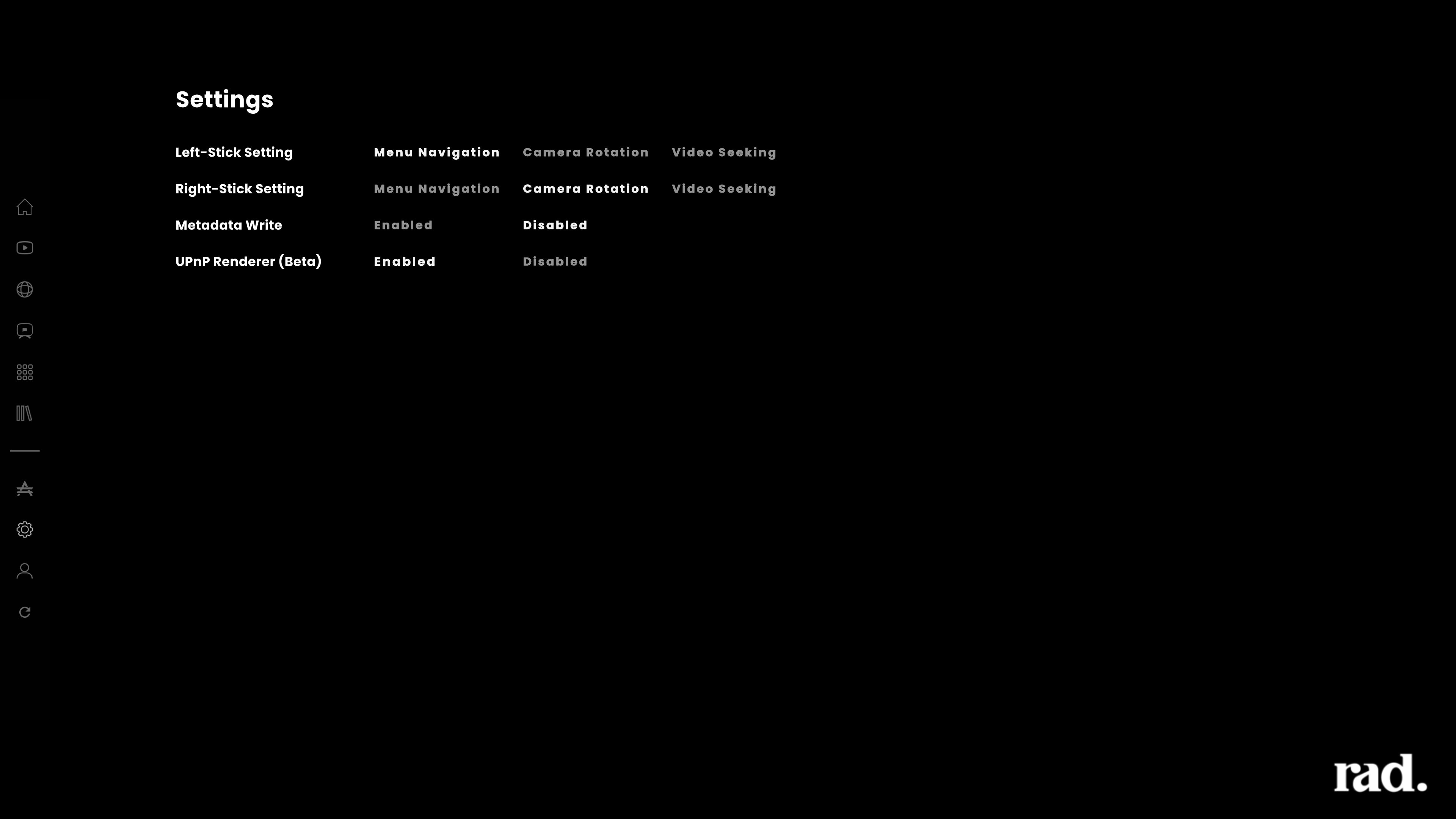 Once this is enabled you should be able to see either Rad TV or Littlstar Cinema as an option for casting to in your UPnP client application.
Currently, casting media requires a Rad Premium account. For more information on upgrading to premium, please head here.
UPnP Client Applications
BubbleUPnP for Android
Application description can be seen here.
Windows Media Player
Application description can be seen here.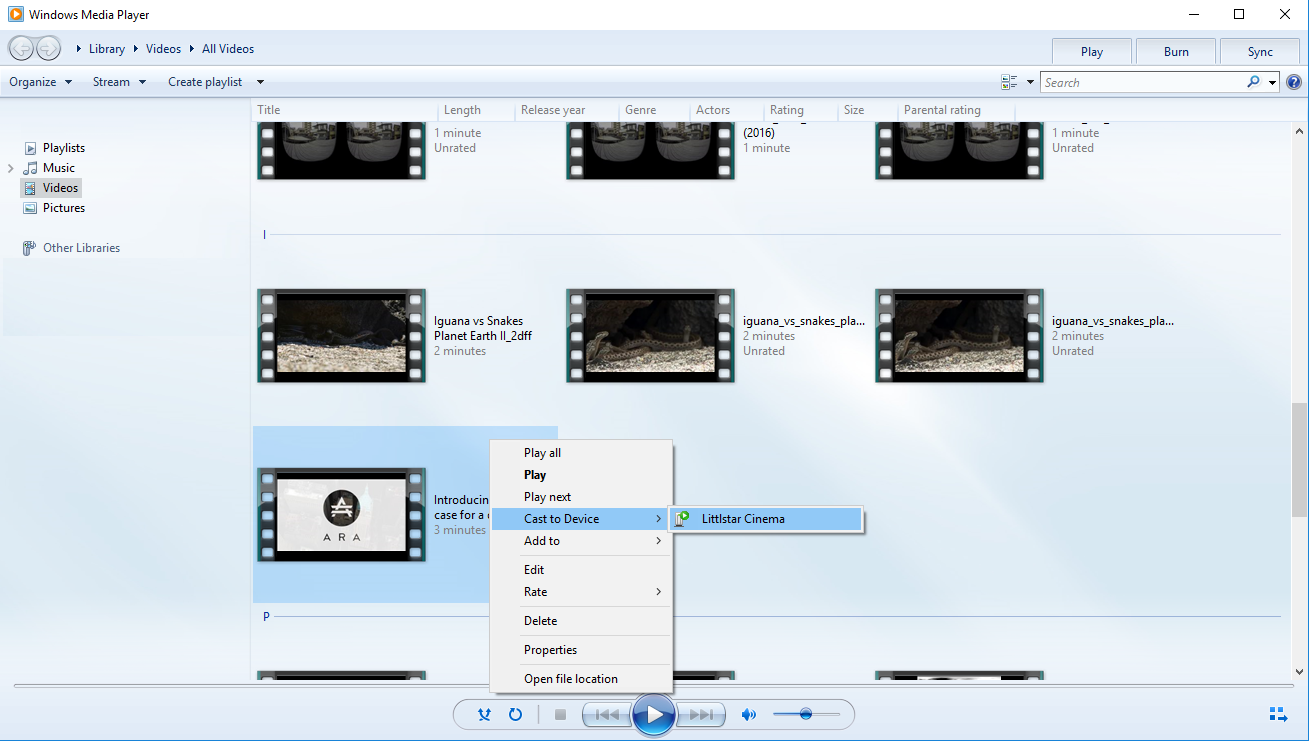 Known Issues
See here for known playback issues for different UPnP servers